LMN Referral Program
As a paid LMN Pro or Pro+ user, you are eligible to earn rewards by introducing new customers through our Customer Referral program. You can earn a $200 gift card for every new customer you refer. It's easy to get started and earn rewards, simply follow the steps below.
Get started
Log into your LMN account and click on the referral banner to launch the referral widget.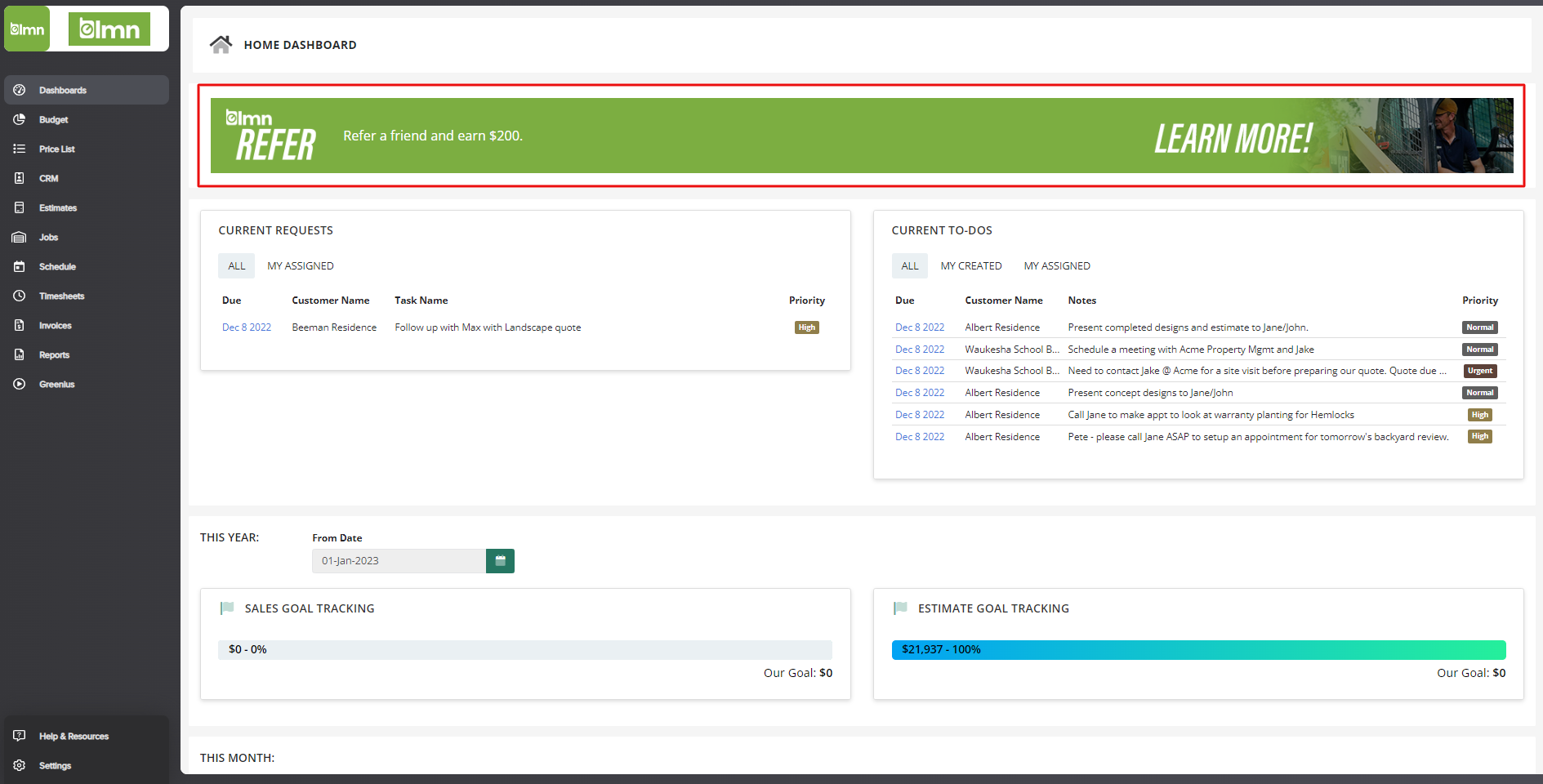 Refer LMN to a friend or colleague
Know a landscaper who would benefit from using the LMN platform? Point them in our direction.

We'll provide you with a unique referral code you can share with your colleagues, or you can send a referral directly through email or social media straight from LMN.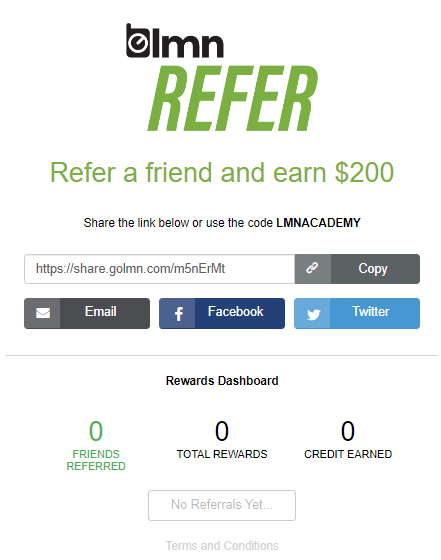 Encourage your referral to use LMN
Your colleague can learn the app at their own pace using LMN free. We'll send your colleague links to LMN resources so they can learn about the features that have made your work easier.

Tell your friend about LMN Demos and Webinars to get them all the information they need about LMN and we'll update you when they participate in any of our educational programs.
Collect your reward
Once your referral signs up with a full LMN package we'll let you know that your reward is pending.

After 60 days you'll be able to redeem your reward with a prepaid Tango card that you can use however you wish.

If your referral cancels within 60 days of subscribing, we withhold your reward.
Customer Referral FAQ
What is the referral program?
The referral program is an easy way to share LMN and it rewards you for recommending us to them.
Who can participate in the program?
Any paid LMN user can be a referrer, and anyone who's not already using LMN can be referred.
How do I refer my friends to LMN?
Just share your unique referral link, which you can find within the Referral widget in the LMN app.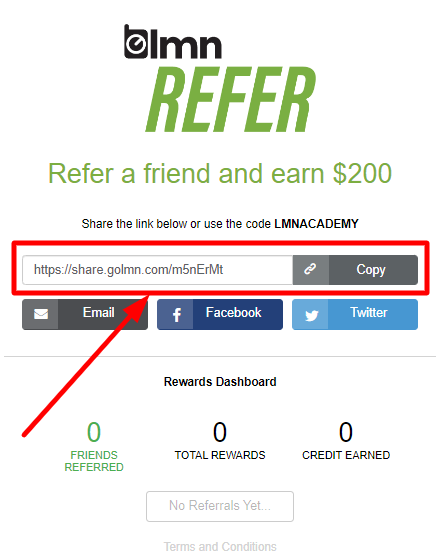 All your friend needs to do is click that link, and they'll be guided through the sign up process.
Voilà!! They've been referred!
What is considered a successful referral?
A user new to LMN signs up using your unique referral link, and successfully converts to a paid account. If your referred friend signs up and pays two months of bills you will receive a $200 credit.
How am I rewarded?
You receive individual referral rewards when a referred user becomes a paid user. You will receive an email with instructions on how to redeem your gift card for the reward.
How will I receive my individual reward(s)?
Our team will reach out to you on a weekly basis about your successful referrals; however if you think we may have overlooked a referral, please contact us here.
How will I know when I've successfully referred someone?
We'll keep you updated by email when you've reached one of the reward milestones and when you're eligible for your reward.
The reward widget on your LMN screen includes a "Rewards Dashboard" that will note a referral has fully succeeded in the process, and making you eligible for the reward.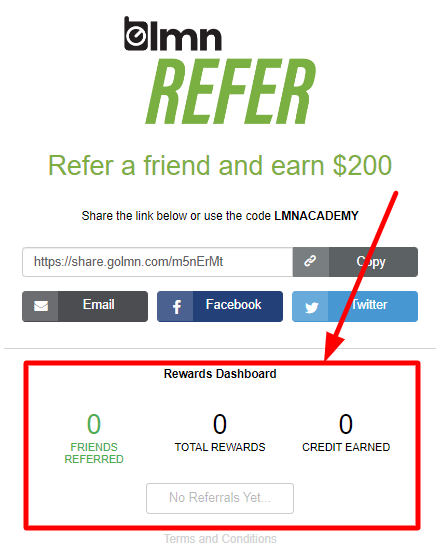 Do any of the rewards expire?
They do not, unless otherwise noted on our rewards page.
Tips for referrals
Encourage the person you referred to take advantage of LMN's free trial and learn about how the software can help their company grow. We'll also send them an email with learning resources to help them get started.
If you require further assistance, please contact our Support Team via email at support@golmn.com or reach out to us through our Live Chats feature or by Phone: (888) 347-9864!